Roshade for Roblox is a post-processing injector that improves visual quality by adding shaders to the game. Roshade by Zeal offers you better visuals, and ray tracing that makes light more vibrant and realistic. This Roblox shader is completely safe as it is regularly peer-checked by Microsoft for any malware.
Roshade download is available for Windows 10 and 11 PCs in two versions i.e. Lite & Pro. Roshade Lite download is completely free offering 3 quality presets and 2 glossy presets. However, Roshade Pro download is paid and grants users access to extra features like Screen-Spaced Path Tracing (a low-end form of Ray Tracing), GFX-inspired Backlighting Shader, 4 Pro quality presets, etc
Note: RoShade download has been halted since July 5, 2023, due to the Byfron Anti-Cheat feature in Roblox. The devs (Zeal) originally made RoShade to work with a 32-bit client of Roblox game but that doesn't work anymore. Microsoft might allow RoShade to work in Roblox in the future but for that, you'll have to wait and see.
Devs: Zeal Software
Version: 3.3.1
License: Free
File Size: 5.7 MB
Updated: Apr 22, 2023
Requirements: Windows 11/10 PC
How to Download & Install RoShade on a Windows PC
To download Roshade For Roblox and install its latest version on a PC, follow the steps given below:
Step 1: First click the Download button above to get the latest version of "Roshade.Setup.3.3.1.exe" on your PC.
Step 2: Launch "Roshade.Setup.3.3.1.exe" and click Install.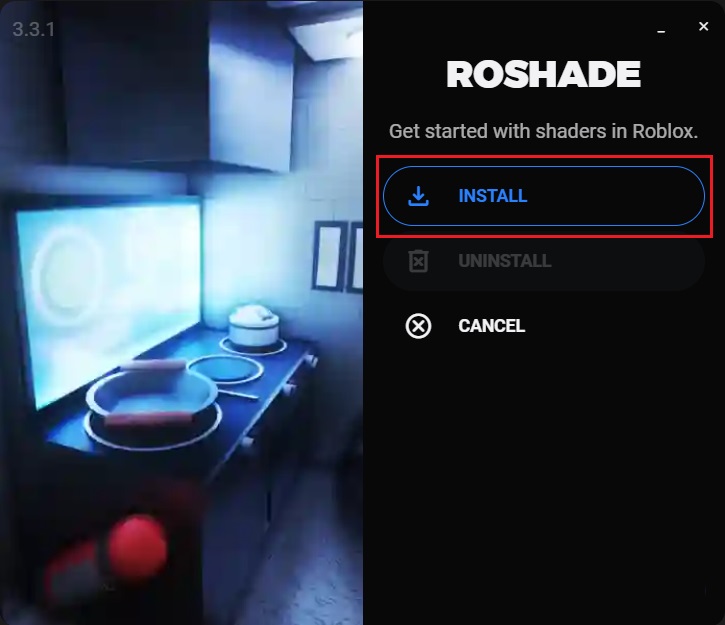 Step 3: Set your preferred keybindings and click Next.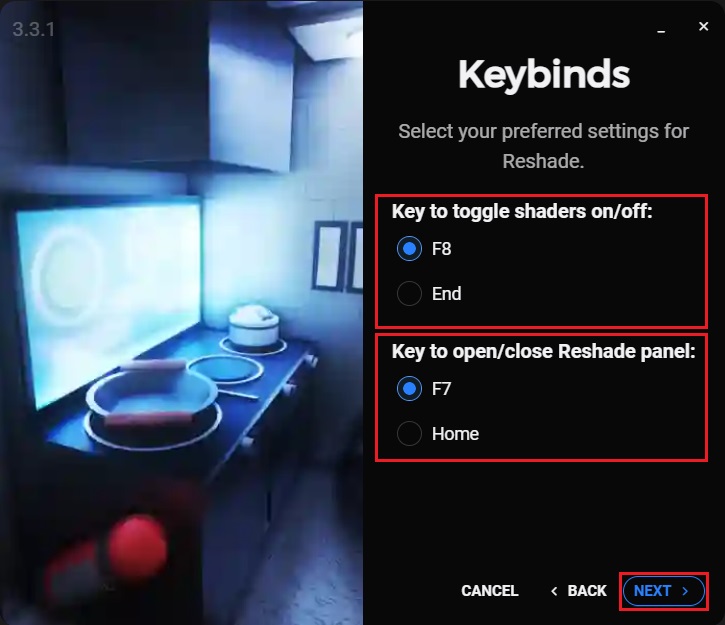 Step 4: Now check the box next to the presets that you want to install into Roblox and click Install. (We recommend checking all boxes).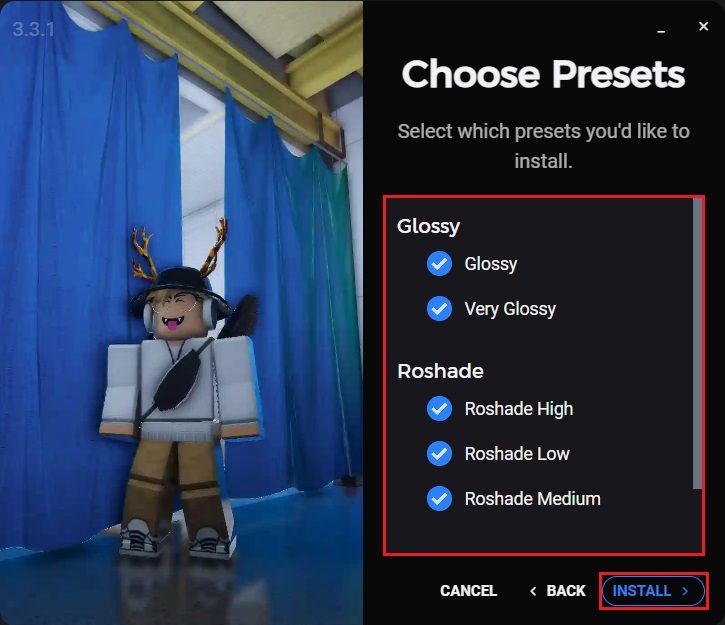 Step 5: Wait for the RoShade setup to finish.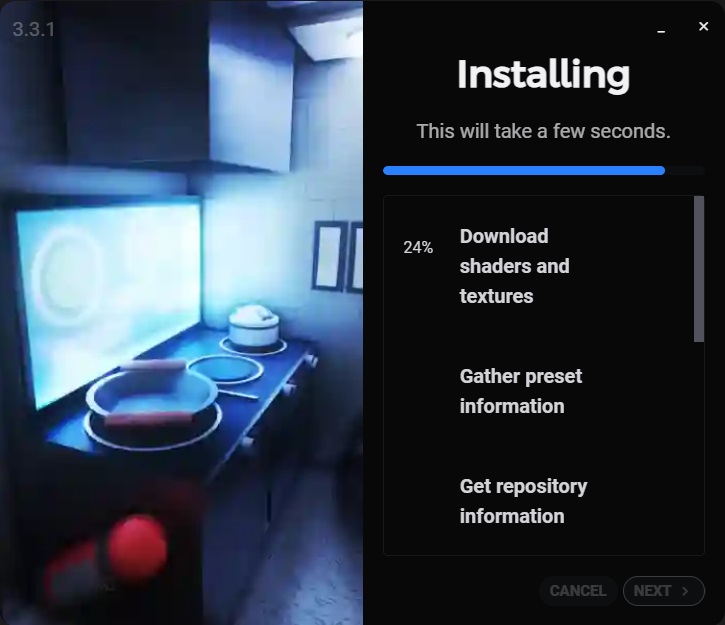 Step 6: Once installed click Cancel or Close & Follow to shut down the setup screen.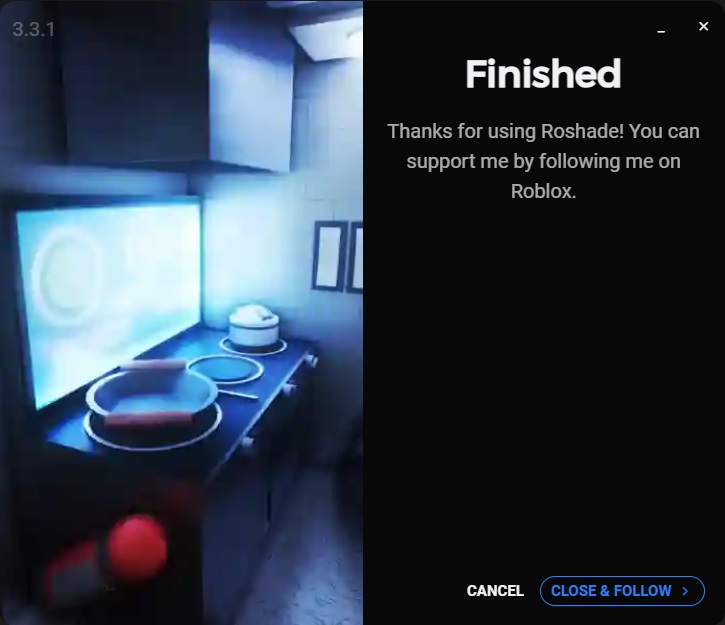 How to Use Roblox RoShade
Follow these steps to get it started:
Step 1: Start the game and wait for a bar to finish loading shaders.
Step 2: While playing Roblox, press F7 or Home to open the RoShade panel. You can also press F8 or End to turn shaders on and off quickly.
Step 3: Use the left and right arrows at the top to switch between different shader looks. The + button lets you use custom shader styles if you put them in the presets folder.
Step 4: In the middle section, you can turn on or off extra effects like Ambient Light (AmbientLight.fx).
Step 5: In the bottom section, you can adjust the effects further by moving sliders.
How to Uninstall RoShade From Windows PC?
You can easily uninstall RoShade Shaders using the built-in uninstaller from the setup you downloaded earlier. Here are the steps to uninstall RoShade:
Step 1: Launch "Roshade.Setup.3.3.1.exe" and click Uninstall.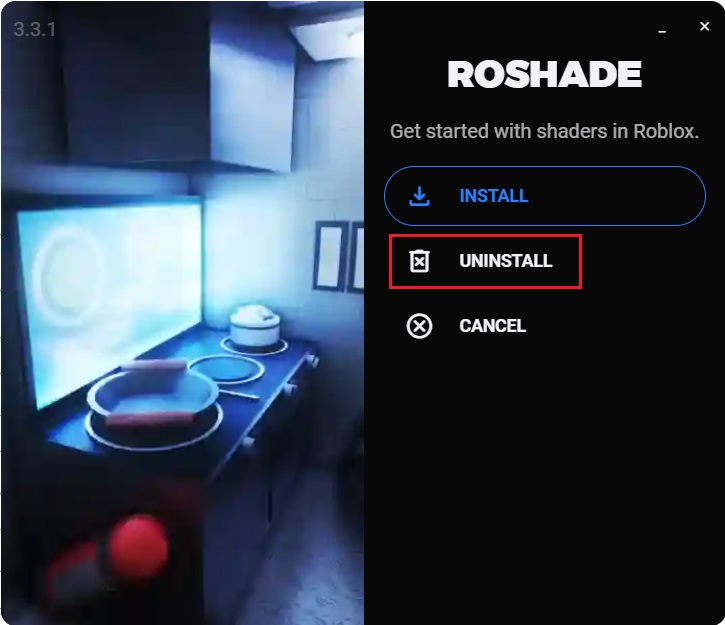 Step 2: For a complete uninstall of RoShade check all the boxes and click Uninstall.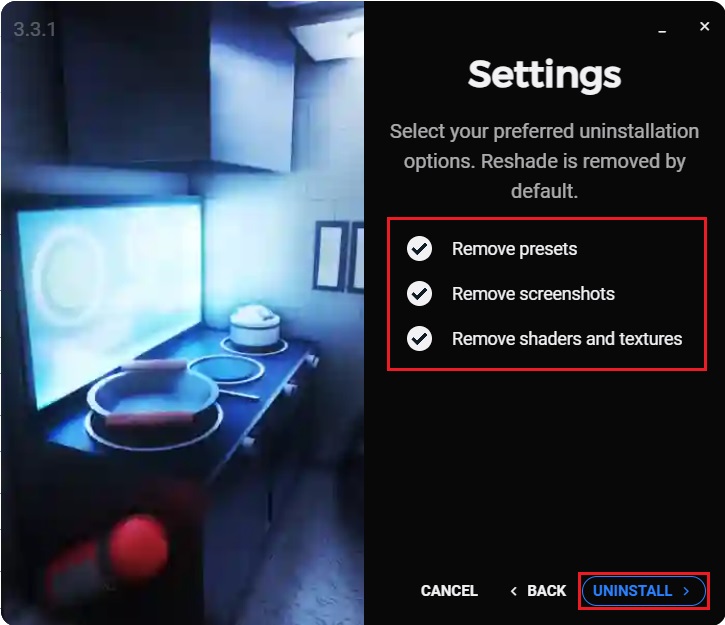 Step 3: Once uninstallation is complete click Cancel or Close & Follow to close the setup window. RoShade uninstallation is now complete.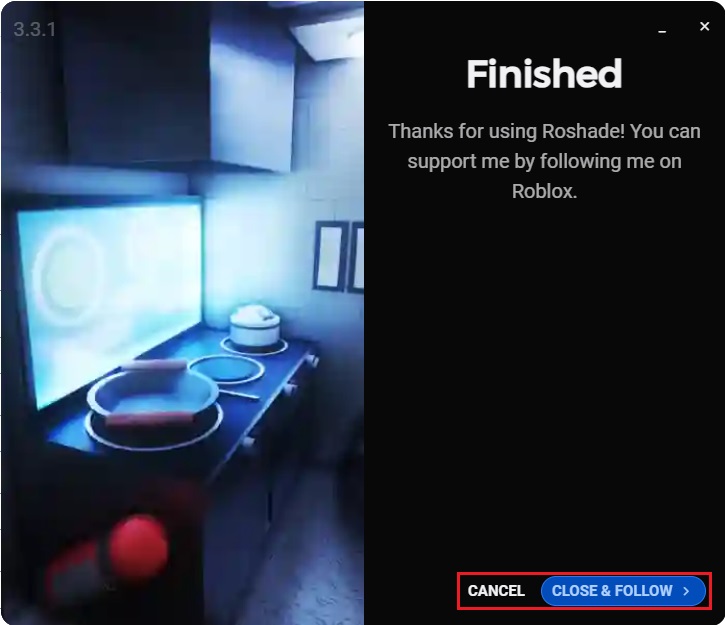 How To Bring Up RoShade Menu
To open the RoShade setting menu in Roblox press the F7 or Home hotkey. This will open up a panel in which you can enable and disable shaders, load custom Reshades, manually adjust each effect, etc.
Roshade FAQs:
Is RoShade Safe?
Yes. This Roblox shader is completely safe. Its installer contains an encrypted code signature to verify its origin.
Is Roshade free?
Yes, you can download Roshade for Roblox for free by pressing 'Download' underneath 'Lite'.
Do I need an RTX graphics card For Ray Tracing?
No. It is recommended nor it's required to run an RTX graphics card for Roshade Pro. However, RoShade will perform better on an RTX graphics card.
Can I get banned for using Roshade?
Roshade download effects are on the client side and non-malicious. Till now no report of anyone getting banned popped up.
Why is Roshade not Working on PC?
Roshade latest version not working since the introduction of the Byfron Anti-Cheat feature in Roblox on July 5, 2023. However, Microsoft might allow RoShade in the near future.
Can I Download the RoShade Mobile version?
No. Officially Zeal software has not released the RoShade APK version for Android.
Can I Download RoShade for Mac?
No.
Does Roshade have a virus?
Windows may show a pop-up, but this is standard for 'unknown' applications. You can skip these messages by pressing 'more info' and 'run anyway'.